Puppy Page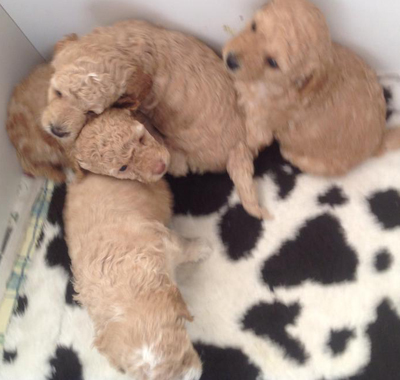 Here are my poodle babies 4 weeks old, lovely colours
Luka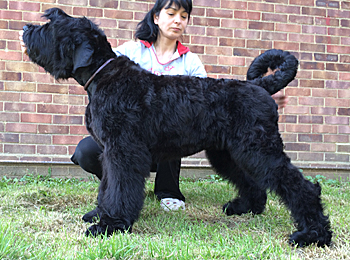 Here is our latest pup with his breeder, in training for the showring.
He is an import from Lithuania, bred by Agnes,
We are so pleased to welcome him to our dog family.
Name Nero, he's so handsome, with a wonderful temperament.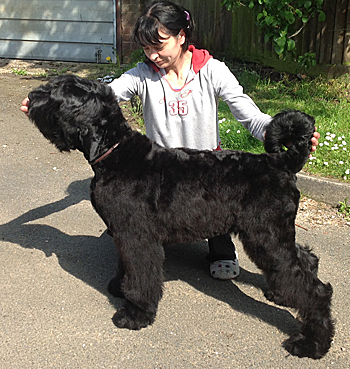 May 2013
Here are a few shots of our new Poodle pups with our grandsons Reuben and Sam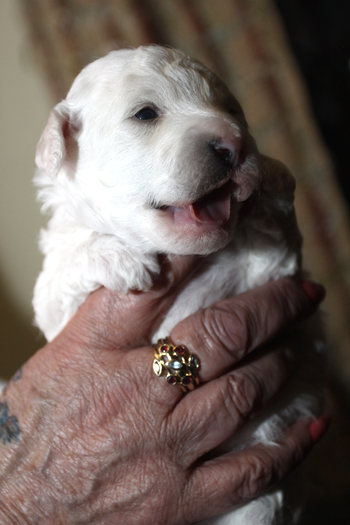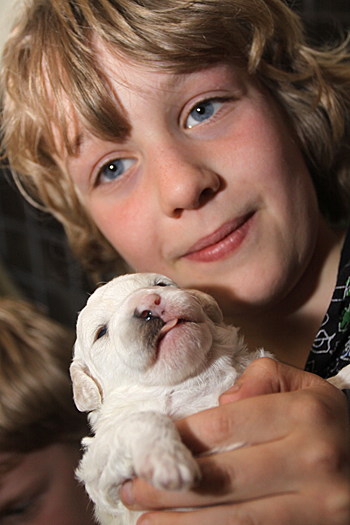 Reuben and Sam on a visit, loved playing with the puppies who were 2 weeks old.
It is so good for them to be handled from this early age.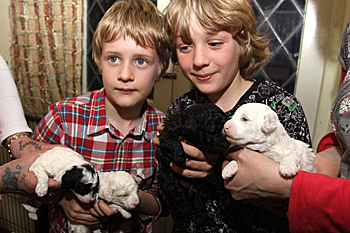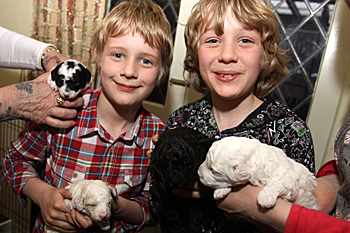 April 2013
We have been blessed with some gorgeous solid black and solid white poodle pups
from our 'Pringle' we'll post up some pictures soon
September News
We had a busy time through September
At The Southern Bernese Show, Rooni won 1st. Junior Dog (Championship Show)
Driffield Championship Show - Roonie 1st - Dolly 1st
Wales Championship Show - Roonie 2nd - Dolly 2nd
So it was a successful month.
Frosty mornings are back with us now and the dogs are looking fit with excellent coats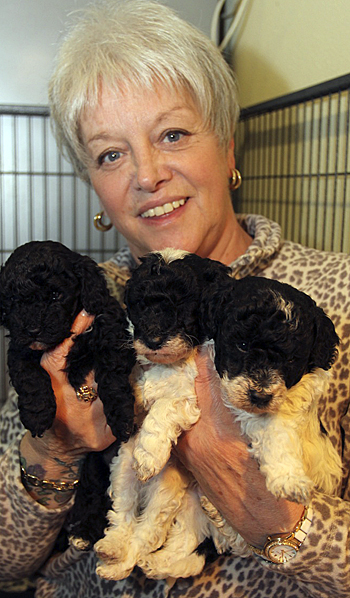 Here we have the new poodle pups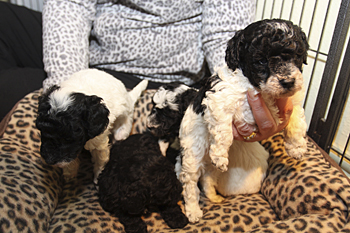 Charlie boy the large boy dog on the right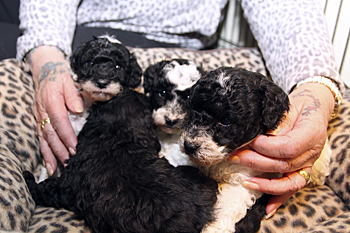 Here's all four of the babies, Fifi, Mimi, La la and Charlie boy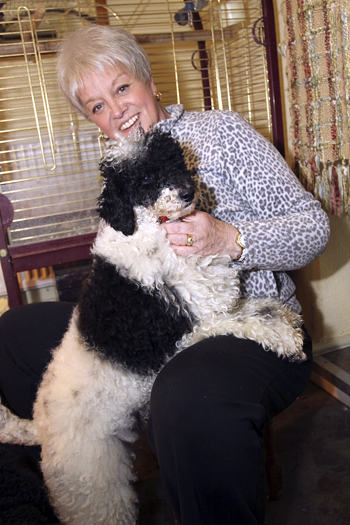 This is Boy Boy the adult dog, Coco's brother
Here are the Puppies when they were a few days old
They have now gone to their new homes.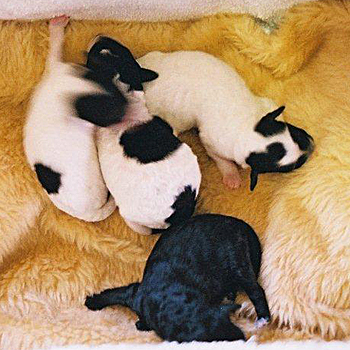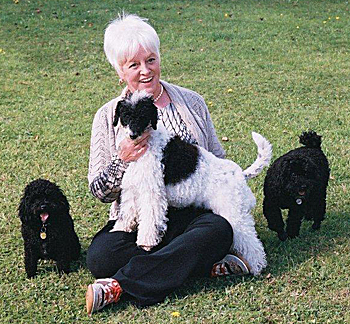 This is Coco's brother his name is 'Boy'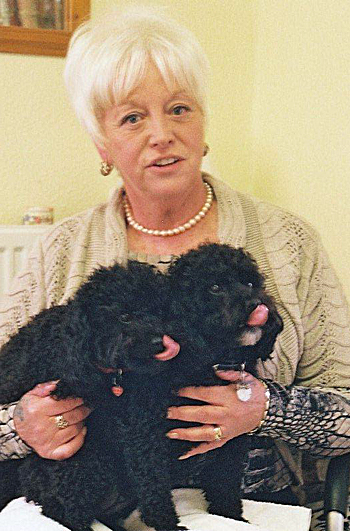 The whole family are excited at the good news
Pepi, Twinkle and Pringle Black Toys.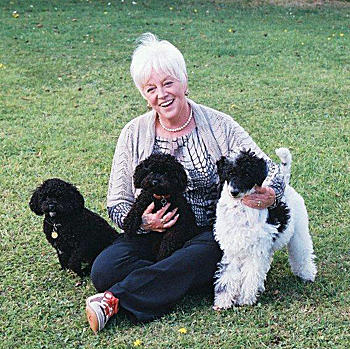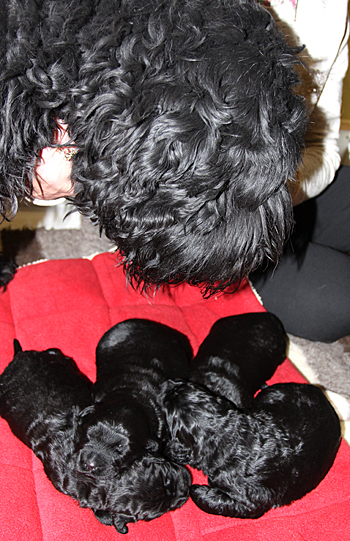 Our pups are always a good size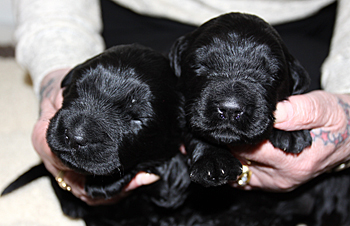 with glossy coats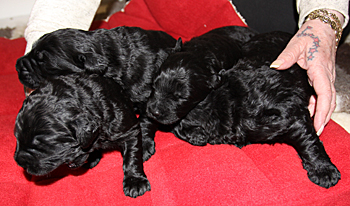 with good strong bone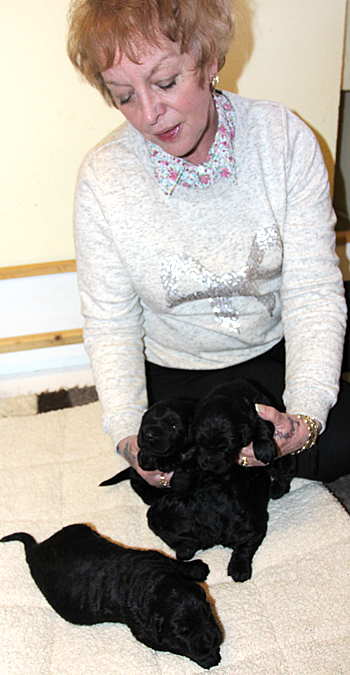 Handled with care and raised indoors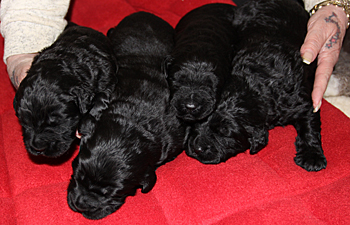 always part of a loving family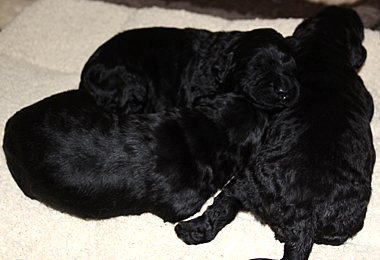 The perfect puppy... is a potterspride puppy
---
Our first Bernese puppies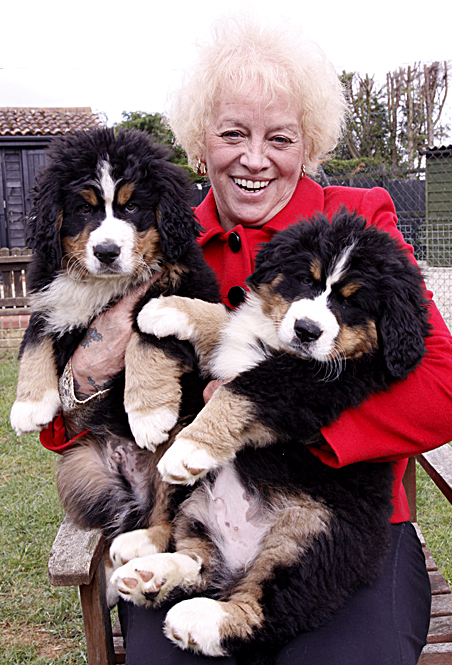 Our first puppies born at Potterspride from our Inka 18.4.2011
Sired by Ch Jaybiem Utwo (jw) known as 'Bono'
The two handsome boys
Seen here at 9 weeks old in our garden
'Potterspride Rough Love'
'Potterspride Tough Love'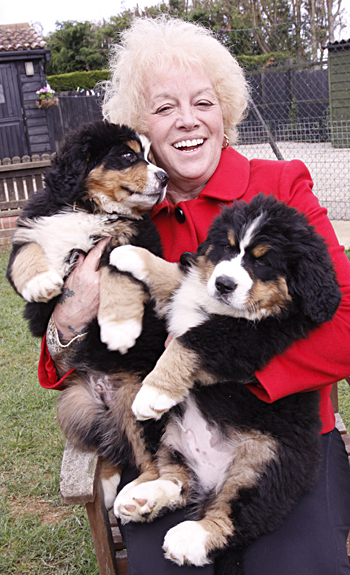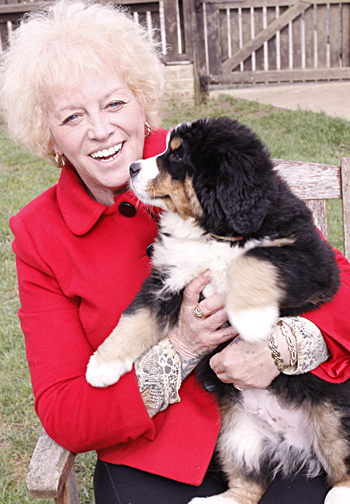 ---
2010 Russian Black Terrier puppies at Potterspride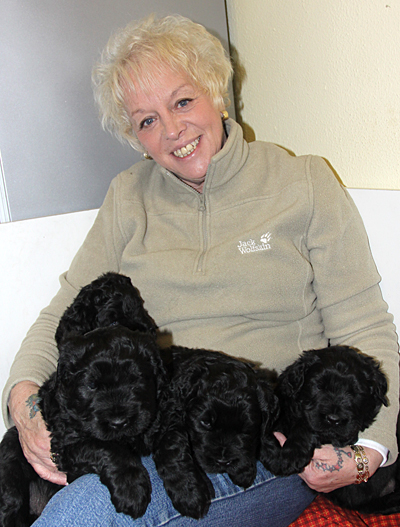 Sheba is the mother of our very sucessful 'Potterspride Rich and Black'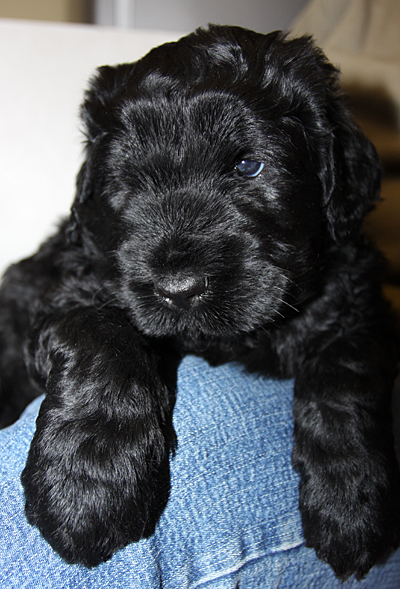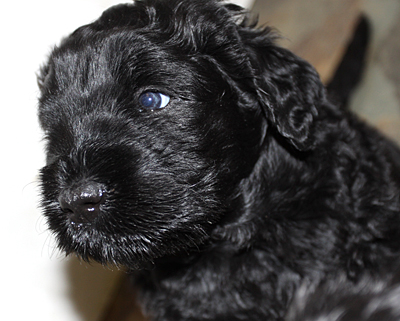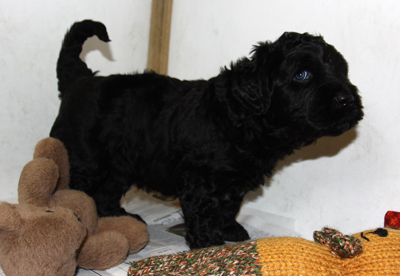 ---
December 2008 News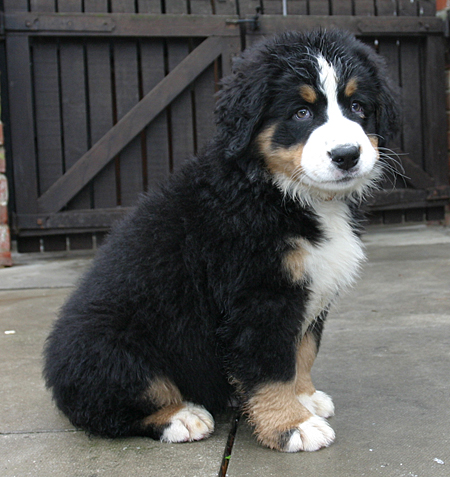 SURPRISE
A new kid on the block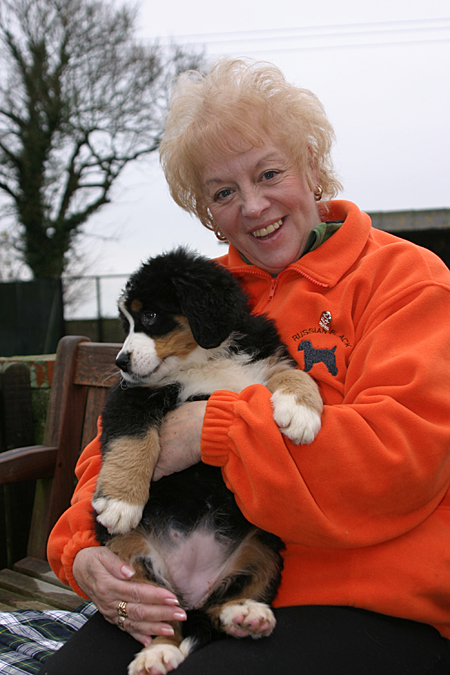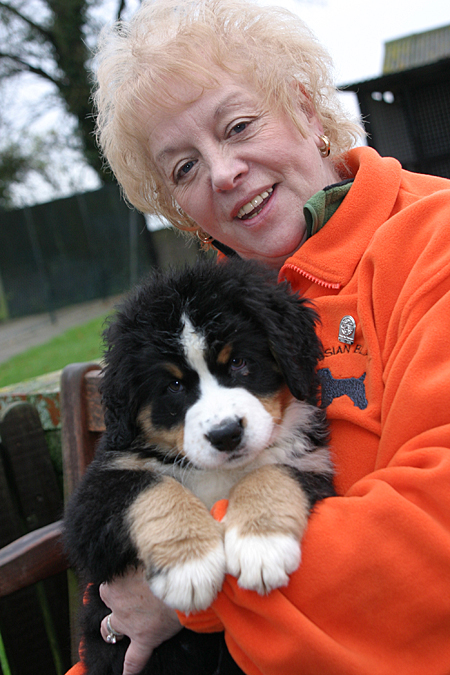 ---
PURE RUSSIAN BLOOD LINES
- ONLY AVAILABLE AT POTTERSPRIDE
BE PART OF THE RUSSIAN REVOLUTION!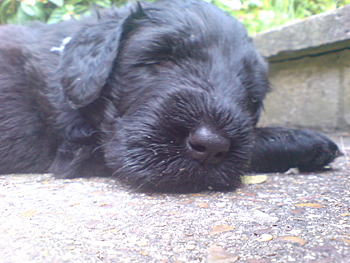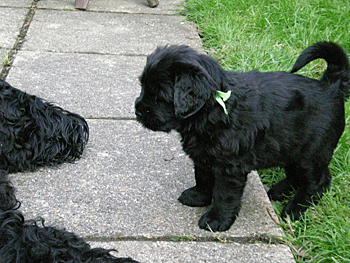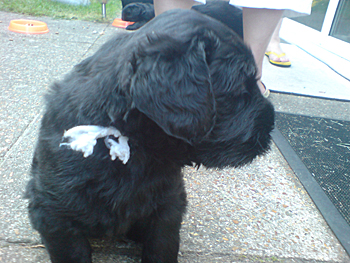 Below we see some really nice pictures of puppies
a various stages of development that we have bred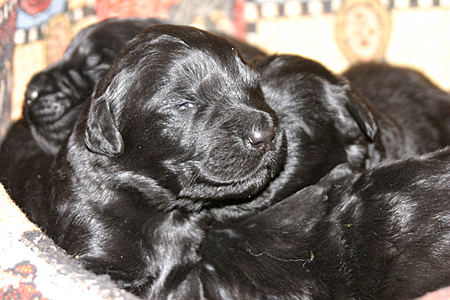 I am a firm believer in natural rearing, the practical common sense way to feed dogs for a long healthy life is best
expressed in the book we fetched back from our trip to Australia in 1998, when we visited to judge achampionship show.
The book 'Give your dog a bone' by Dr Ian Billinghurst. In particular the section on Dry dog food:
Because dry dog foods are low in energy, poorly digested and high in insoluble fibre they result in moist offensive voluminous stools,
those wet offensive stools result in concentrated urine which burns the lawn. Also the high level of cerial products couses alkaline
urine high in certain minarals. this combination helps produce bladder stones and blader infections the stones make it difficult for
your dog to pee. They may reach such a size in the bladder causing pain and a need for surgery. The Vet may advise you to give
your dog a special dry diet for the rest of his life.
The major disadvantage of dry dog food is that they are dificient in normal fatty acids, commonly found in plant oil,
chicken and animal fat
Dry food often causes skin problems due to the lack of zinc and most dry dog foods have excessive calcium.
We feed a raw diet of fresh meat and all fresh food including vegtables. We also use bones, food scraps and other food items
cheaply available from our local super market and over many years we have had minimum health worries.
It comes as no surprise there fore that our bitches and our stud dogs are extremely fertile and healthy.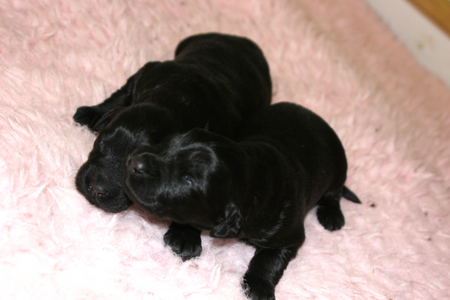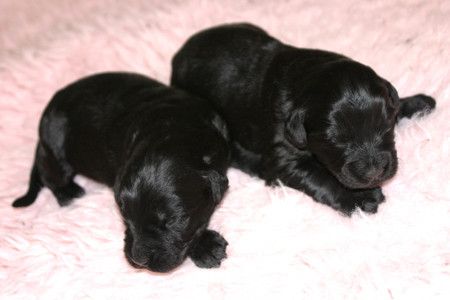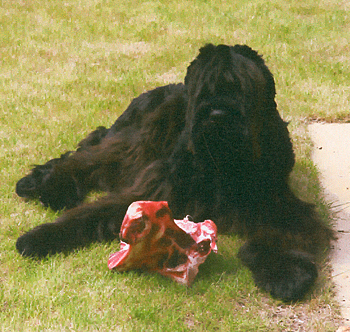 Here we see two photos of our lovely Ludvig
enjoying some natural feeding in the shape of a large bone
---
The question most often asked:
Is it safe to own a Russian Black Terrier with small children at home?
Here are my grandsons Reuben and Sam, they regularly visit our dogs at home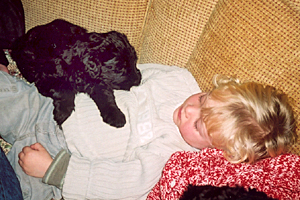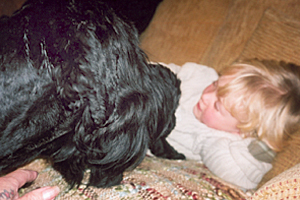 Here they are with our latest litter of puppies from P.A.T dog Natasha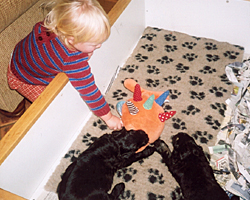 ---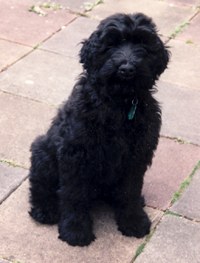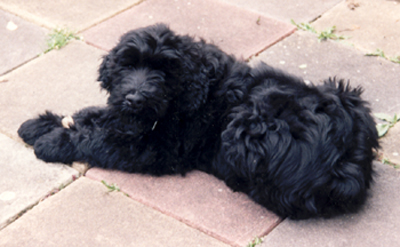 Appealing puppies at 10 weeks
---

Here is Gary (Potterspride Garovnik)
at 10 weeks old, born June 2004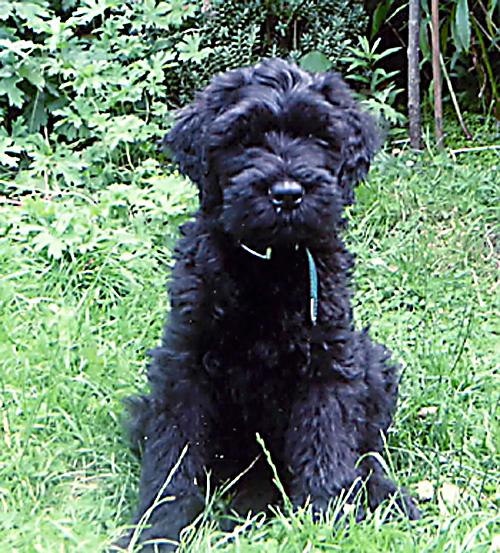 Gary is the first Russian to keep his tail. So he is special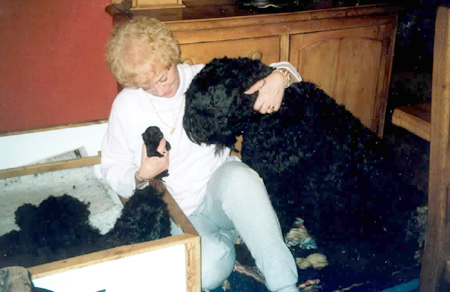 Interaction between breeder and bitch with pups is so important,
the bond between the pack is established in these early days.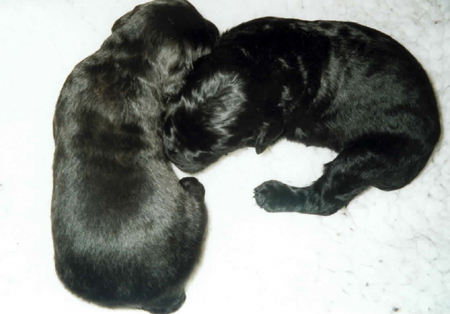 All of our puppys are bred in the warmth of our kitchen, and not bred in kennels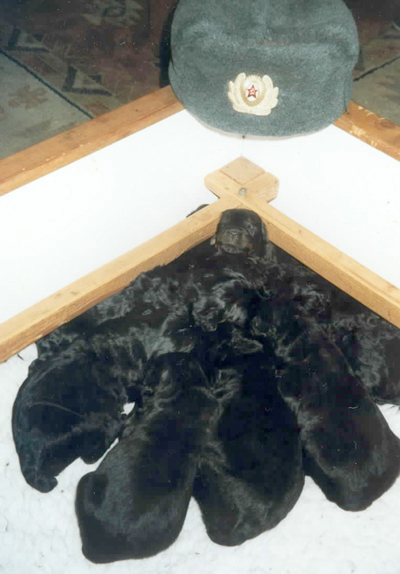 These appealing puppies are just one week old, bred in the warmth of our kitchen under my watchful eye
regularly handled to produce excellent temperament. When the pups are old enough they have the freedom
of the garden, they become confident and house clean, when visitors come they handle the parents and
the puppies and after selecting their puppy are given a complete back up service including; books, leaflets,
diet sheets, starter pack of food, and a lifetime back up service. We are not a commercial kennel but we
specialize in this intelligent working breed
---